The Colytix technology platform is being developed with the goal of providing community college students, faculty, and administrations with improved tools for assessing and improving the non-cognitive status of students as well as facilitating each students' (and their instructors') ability to better understand and adapt to their own learning style.
The Colytix app simultaneously provides a learning tool for students as well as a data analytics platform to improve its interaction with students through continued use. Students interact with the app throughout the class term (knowledge content presented to the student is tailored to the syllabi from each student's class schedule), providing real-time snapshots of each individual student's engagement and retention risk.
The app also creates a living community for students to communicate with each other and the instructor outside of the classroom environment. Student learning and interaction is taken to new levels, encouraging student success.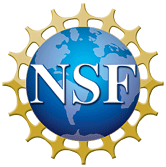 Partial funding for Colytix was provided by the National Science Foundation under award #1646964.